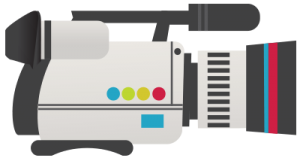 Video Submission Guidelines
After we receive your application, it's time to get to know you a bit more.
Create a short video letting us know why you should be a ConnectPrep Instructor. Remember to speak clearly and with adequate volume. Have fun and allow your personality to show! We are looking for energized instructors who excel teaching their students.
Not sure how to make a video? Here are some resources you may find helpful:
Don't forget to watch your video to make sure you like it! When you're done hit the

stop button

then the

save button

in the bottom right corner and click download video.
Lastly, click the button below to submit your video.