Reach schools become a reality by working with a team of admissions experts who guide students to reach their full potential.
0
% of
CP students earn merit scholarships




Each year, the number of applicants applying to colleges increases, while the overall percentage of students accepted to schools is decreasing.
So how does ConnectPrep help you differentiate yourself from thousands of applicants?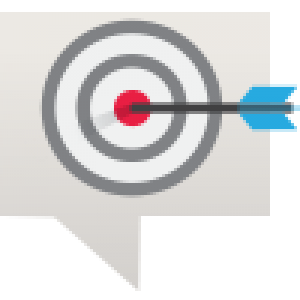 Step 2
It's Go Time!
PUTTING TOGETHER A GAME PLAN 
Now that a plan is in place, we will begin establishing goals and milestones. Our services cover everything from test-prep, essays, to application/financial assistance. Your CP Coach will make sure you have a first rate application when applying to the colleges on your list.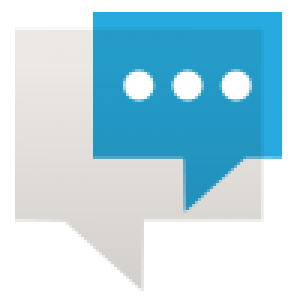 Step 3
Coaching
DISCUSS SPECIFIC APPLICATION STRATEGIES AND BEGIN BUILDING A COLLEGE PORTFOLIO
Our goal is to put you in the best position to succeed. We will discuss your high school curriculum, recommendation letters, work with your school counselors, assess which standardized test (ACT vs SAT) is a better fit. We will list all of the steps between now and the submission of your application. Your CP Coach will review internship options, key extracurricular activities, as well as Early Decision (ED), Early Application (EA), and Regular Decision (RD) strategies.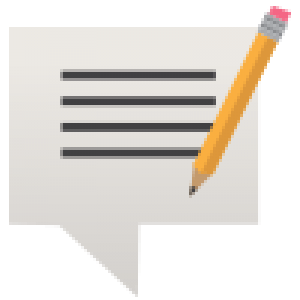 Step 4
Putting it ALL Together
FINISH ALL APPLICATION COMPONENTS
Once you complete your standardized tests, we make sure you have fantastic letters of recommendation, internships, and worked through the essay requirements. This is where we build your brand. Whether it's the Common Application, Coalition Application, or any other school requirement, we have you covered.
Please review our different packages and contact us for more information. We also offer customized packages for our students.
STARTER
OUR KICKSTARTER CAMPAIGN
Our most flexible plan for students who need to be guided in the right direction, but want the flexibility to work with us when needed
We provide several package options with all application components listed in the All Inclusive plan
*Hours can be banked and used with multiple students
*Please visit our ConnectShare page https://www.connectprep.com/connectshare/ for additional info with bankable hours
ALL-INCLUSIVE
BEST FOR SPECIALIZED SUPPORT
Evaluate and assemble a college list after the evaluation of a students's:
Academic record, standardized test scores, internships, and extracurricular activities
Personal preferences and interests and goals
Complete all Common, Coalition, and official school applications
Completion of essays, resumes, and cover letters
Plan for interviews and college visits
Specialized portfolios for art, music, and theatre programs
Financial aid and scholarship qualification strategies
HOURLY
TAILORED AROUND YOUR SPECIFIC NEEDS
Whenever you need us, we are here to help with any component of the college application process:
Application support
Essay editing
Resumes and cover letters
Interview prep
Assembling a specialized portfolio
Financial aid and scholarship qualification strategies
ESSAYS
Stand out from the Crowd
We'll go through a brainstorming session
Framing the essay
Working through a rough draft
Finishing a final iteration with an essay that captivates the admissions committee
A final edit to make sure all components are included and is error free
INTERNSHIPS
BEST FOR SPECIALIZED SUPPORT
Our ConnectPrep team will showcase internships that truly catch the eye of a collegiate admissions panel.
Our one-on-one support will make sure you have:
A resume that pops with energy, accomplishments, and results
Teach you how to brand yourself, so schools learn who you are
Learn how to network to connect to a vast ecosystem of contacts
Individualize the internship search around your interests
RESUME/COVER LETTER PREP
BEST FOR SPECIALIZED SUPPORT
Work one on one with a resume expert
Describe your achievements, research, leadership roles, and milestones
Enhance any activities and honors listed in the Common, Coalition, or school specific application
One on One sessions via video or in-person
Resumes will be worked on until you are 150% satisfied
FINANCIAL AID AND SCHOLARSHIP ASSISTANCE
We will help you navigate the entire college admissions financial aid process
From navigating FAFSA, to understanding public/private loan options, interests rates, and strategies for consolidation, we will have you covered from A-Z
Identify colleges with the most generous financial aid programs
Our admissions experts will determine eligibility with grants, scholarships, and loans
Our team will customize and assemble a portfolio to guide you every step of the way
INTERVIEW AND PORTFOLIO PREP
INTERVIEW PREP
Teach effective communication/interview skills
Mock interviews with a full Q and A session
PORTFOLIO PREP
We tailor your portfolio to stand out, and showcase your artistic talents
Our team professionally assembles all of the portfolio components
Videos
Website formatting
Online and Hard Copy submissions
Each individual school's program requirement is met a multi-stage check system
GRADUATE SCHOOL/PROFESSIONAL SCHOOL
SPECIALIZED CAREER PREP
Based on your career goals, our team will help you choose the right graduate program
Complete advising services for Masters, PhD, MBA, LAW, and Medical School candidates
Assistance with application requirements
Analysis of a programs reputation, and job placement to assist with career goals
Financial options with insights into program costs, loan options, and potential financial aid
Simply put, Jeremy delivered. Jeremy also gave advice on schools to consider and ways to improve his common app. He was professional, fun, relatable, engaging, and a highly effective instructor. Happy to report my son was accepted early to Cornell University class of 2022! Doreen G.
ConnectPrep worked on every component of my college applications. I am so grateful for their help as I am now a proud student at Dartmouth. Peter S.
ConnectPrep taught me how to really put together an application that will be recognized. I was ecstatic with my acceptance to Stanford! Sarah H.
YOUR TOP SCORES START HERE