Want to BEEF up your College Application?
Great, these tests are helpful in doing so and we can help you master any of these supplements. Whatever combo, place your order and let's get started.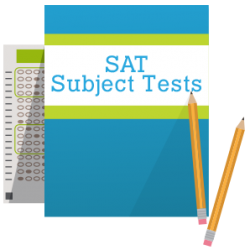 SAT Subject Tests
The SAT subject tests are all about testing your specific knowledge in areas such as:
Each test is a one-hour multiple-choice exam administered on each SAT test date (except in March). Students applying to a highly selective college may need to submit two or more SAT Subject Tests.  We recommend working with our team here at CP and your school counselor to assist with an action plan. A student is allowed to take up to 3 exams during a single test day.
AP Subject Tests
Alright, we have another set of tests and as we say here at CP, another opportunity. We know how to teach you how to blow the covers off of any of these tests. So what's the deal here? AP Subject Tests ® (Advanced Placement) are college–level exams on specific subjects administered only in May after the completion of an AP course taken at a your high school. How about earning some college credits before ever stepping foot on campus? With solid AP Subject Tests, you can earn college credits and money towards tuition. There are over 30 AP test options but most high schools will not offer classes in every subject.

ConnectPrep helped me get great scores on my SAT Subject Tests!
– Sara C., ConnectPrep Student
ConnectPrep can help you PREP for any Test.
Learn what everyone is talking about.